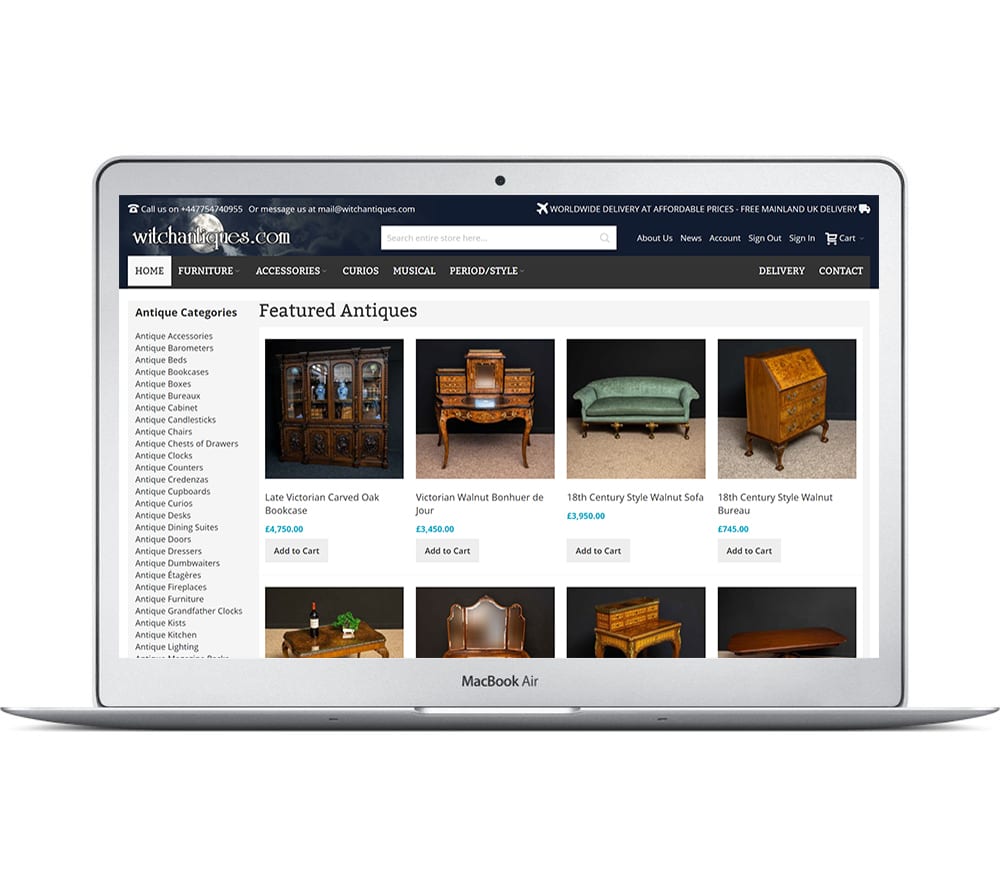 Project Description
Witch Antiques are based in Lancashire and have been buying and selling antiques since 1964.
We stock a variety of goods and arrange deliveries worldwide.
WithAntiques  trade online, sell from our shop in Preston and attend antique fairs around the UK, aiming to provide quality goods you can be confident in buying. We aim to give the full service of correctly labeling all products, with their age, country of origin and any restoration work they may have had. Our service then extends to making sure the items are delivered to you in the same prestine condition they left in and then positioned in your required location. Our couriers are well used to handling antique furniture and more delicate items and ensure they are well protected and secure in transit.
Customer:
WithAntiques UK
Skill:
Photoshop, HTML, Javascript, Data import, Devel0pment, Magento, Google Ads
Date Post:
12 March, 2015
WithAntiques  also buy antiques and you are quite welcome to email us with pictures of you goods or we can arrange visits in some cases.
Likewise if you interested buying an item we don't appear to have in stock please don't hesitate to contact us as we have new items
coming in all the time we can arrange to let you know first or keep that item in mind when we are buying.